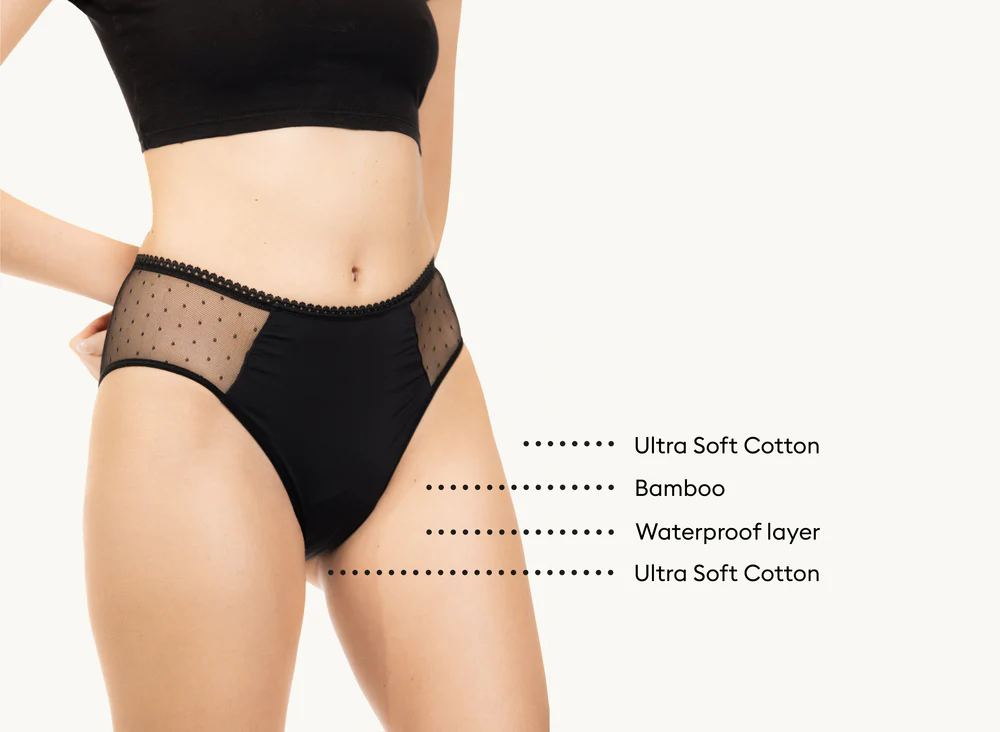 How does a Shemsi work?
The Shemsi panty is a reusable undergarment that absorbs menstrual flow for up to 12 hours at a time. Machine washable, it is designed to permanently replace disposable sanitary protection such as pads and tampons.
The different materials used allow for moisture wicking, odor control, flow absorption and leakage resistance. Ultra-thin, the Shemsi panty guarantees intimate protection that allows women to feel dry and comfortable throughout the day.